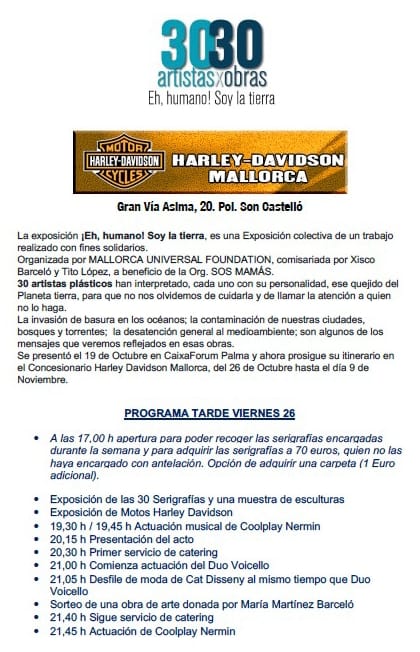 The screen print exhibition is transferred to the headquarters of Harley Davidson in Palma de Mallorca. A program is organized that brings together exhibition of sculptures, live music, fashion show, exhibition of collectible motorcycles and the same exhibition of screen prints that was exhibited at La Caixa Forum.
The opening gala was a success of convocation and organization.
Until November 9 you can see the expo and acquire the solidarity screenprints, for the benefit of SOS Mamás, for 70 euros the unit, signed, authenticated and in limited edition.